Invisalign® is one of the most recent orthodontic breakthroughs in realigning teeth that uses clear removable aligners. It is an innovative alternative to traditional metal braces that can treat a wide variety of oral alignment issues.
These invisible aligners are made from medical-grade thermoplastic material customized to comfortably fit your set of teeth. Generally, these custom-fitted aligners are worn for 20-22 hours per day, but it is imperative to remove them when eating, brushing, and flossing.
Invisalign® treatment typically lasts for 9 to 15 months, and patients will need to wear a retainer after treatment is completed to maintain their beautiful smile. And your dentist South Morang is committed to helping you achieve oral health goals throughout the orthodontic process.
10 Advantages of Using Invisalign®
1.    It's Practically Invisible
Invisalign® is an excellent choice if you are looking to improve your smile without drawing attention to your teeth. Unlike braces, Invisalign® are clear plastic appliances that are practically invisible, so people won't even know you're wearing them unless you tell them.
2.    There are NO Food Restrictions
With Invisalign®, there are no food restrictions! You can have whatever food you want during treatment because you simply need to remove your aligners when you eat. Similarly, just set aside your Invisalign® trays when drinking heavy-coloured beverages
3.    It is Removable
Unlike metal braces, you don't need the assistance of an orthodontist to remove your aligners. Remove them during an occasion, physical activity or when necessary and wear them again after the event.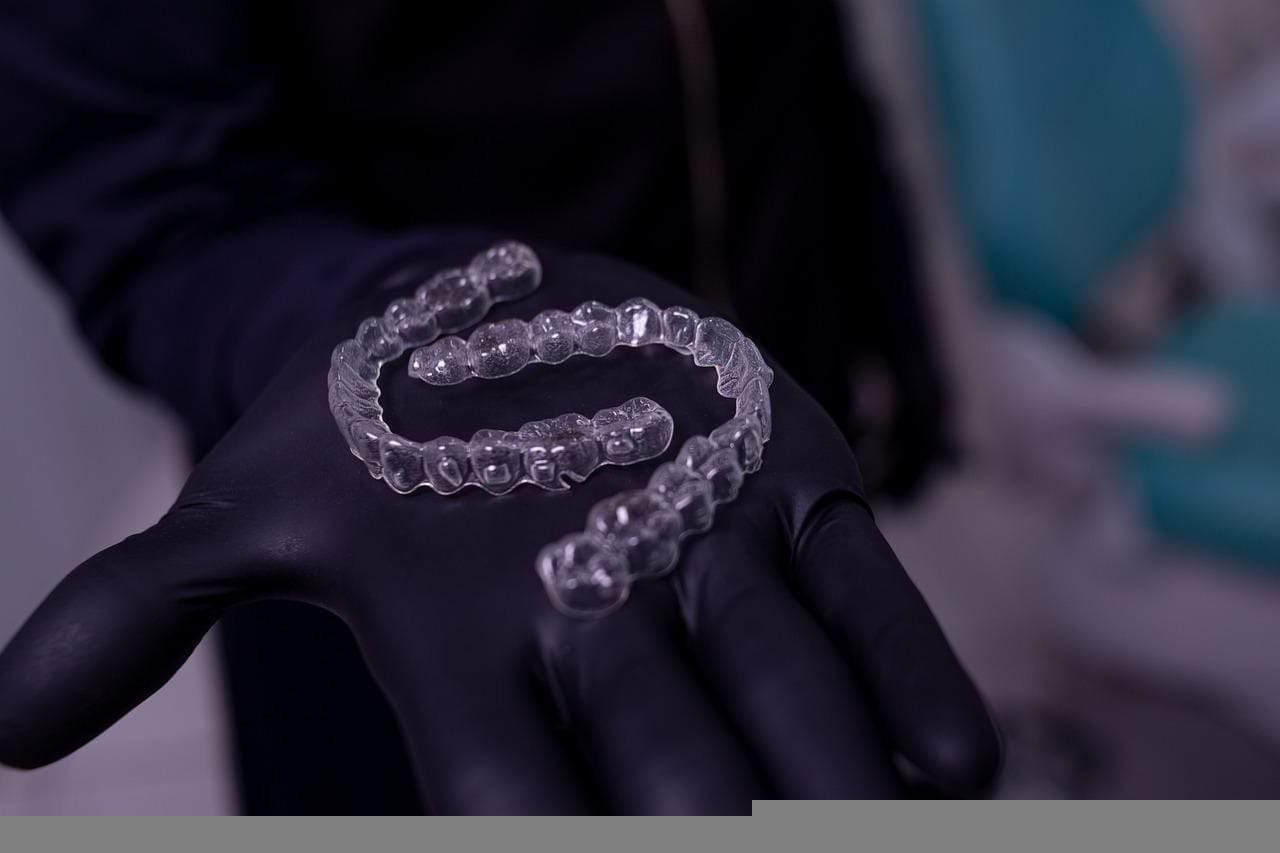 4.    No Sharp Edges
One of the main reasons people choose Invisalign® over braces is because they are more comfortable. There are no sharp edges to irritate the gums, lips or cheek lines. These aligners are made of smooth plastic that is gentle on your mouth. So, you don't have to worry about more sores and bleeding gums.
5.    Works Efficiently
Invisalign® uses a series of clear, customised aligners to gradually move teeth into the desired position. In most cases, this treatment is faster and more efficient than metal braces, and it can be completed in as little as six months.
You wear each set of aligners for about two weeks, then move on to the next set in the series. Throughout the process of replacing each aligner, your teeth will move moderately until they are positioned to their final placement.
6.    No Embarrassing Moments
With Invisalign®, there are no embarrassing moments when your wire pops out, or your bracket comes loose. Essentially, nobody may even know you're straightening your teeth unless you tell them so. You can smile confidently without being conscious of flashing any metal appliance.
7.    Treatment for Young Adults and Adults
Just like traditional braces, this form of orthodontics is suitable for the young and young at heart. Although it may take longer for adults to see the results compared to kids and teens, Invisalign® offers excellent treatment without the hassles of wires and brackets. We might not recommend Invisalign for kids as compliance is a must, the wearing and the losing of aligners can become a family issue. Talk to your dentist about it.
8.    No Worries About Food Traps
Metal braces can trap food and plaque, which can lead to tooth decay and gum disease. In contrast, invisible aligners can be removed when eating and cleaning, so this is not a concern.
9.    Improve Oral Hygiene Habits
Invisalign®, being removable, helps patients brush and floss normally during treatment. As a result, this orthodontic approach helps improve oral hygiene habits, as patients can take care to thoroughly clean their teeth before putting the aligners back in place.
10.    Does Not Require Too Much Orthodontic Time
Invisalign® aligners are custom-made for each patient, which helps ensure a more comfortable and efficient treatment. In many cases, the use of clear aligners requires less time at the orthodontist's office because they won't need as many adjustments as braces do.
This makes it a better option for busy adults who want to straighten their teeth without metal the hassles of metals, wires and visiting the dental clinic often.
The Perfect Aesthetic Alternative to Conventional Braces
Invisalign® is an award-winning orthodontic treatment that works by gradually shifting your teeth into alignment using a series of clear, customized aligners.
These aligners are almost impossible to see when you're wearing them, which means you can straighten your teeth without anyone knowing and without having to deal with the conspicuousness of metal brackets and wires.
Among the latest innovations in dentistry, clear aligners are one of the most effective. With this approach, your orthodontist will provide a treatment plan backed by a full automation app so you can have an idea of what is going to happen to your teeth as you wear and shift from one aligner to another.
Why Choose Invisalign® South Morang
If you are looking to improve the appearance and alignment of your teeth, look no further than Invisalign® South Morang.
SmileVille provides exceptional orthodontic treatment to ensure straighter teeth alignment. This approach also offers the best solution to your overcrowded teeth and helps minimise the gaps between your teeth.
Contact us today to get started on a straighter, healthier smile!