What are dental implants?
Dental implants are the most natural way to replace missing teeth. Made of titanium, dental implants are designed to replace the root structure of missing teeth, providing support, stability and aesthetic for replacement teeth. They are the longest-lasting solution available and the most aesthetic.
Our patients tell us that there is very little to no discomfort associated with the placement of an implant, and there is minimal to no swelling. Sedation is available for those who choose not to be awake during the procedure.
In many cases, implants can be placed, and a temporary tooth can be made at the same time as the tooth is removed. In other cases, the implants are placed and must heal for several months before placing the final tooth. The dental implant procedure usually takes 3 months for the lower jaw and 6 months for the upper jaw to ensure the implant fully integrates with your bone. However, everyone heals differently, therefore Dr. Jessica, Dr. Manuel and our team will monitor your progress closely. We are 100% dedicated to the care we provide in our practice.
Will I have to be without my teeth?
You will not need to go without replacement teeth. If the implants are not loaded immediately with temporary teeth, then a temporary prosthesis can be made for you. If your teeth were already missing, you may continue using your removable prosthesis with minor adjustments for your comfort during the healing period.
Will I have to continue to see the dentist after I have implants placed?
Yes, you will need to continue to visit your dentist on a regular basis for hygiene. It is important to maintain your oral health.
How long will implants last?
Typically, they last longer than conventional dental work, as long as you take care of them properly with daily cleaning, just like your natural teeth (floss, brush, etc.). When properly maintained and good oral health exists, it is possible for implants to last a lifetime.
Am I too old for implants?
No, you are never too old. Patients over 90 years of age have replaced loose partials and full dentures with implant-supported restorations and the comment we hear most is "I wish I had done this sooner!" They are enjoying the benefits of easier chewing, speaking and a better quality of life.
I've lived with my dentures for years. Can't I just get by with those?
We all put up with a lot of things we don't think will change or improve but based on the remarks we've heard from past and present patients; dental implants have opened a new world to them. It is also important to keep in mind that your jawbone will diminish over time without implants. Dental implants stimulate the bone as natural teeth do, thus keeping the bone healthy.
How much will I be able to eat?
Our patients tell us they've had tremendous improvements in their ability to chew foods and they are now able to chew and eat what they couldn't before implant placement.
Tooth loss leads to bone loss, which may require a more complicated treatment in the future. You will also have to continue to get your removable prosthesis or denture adjusted, relined or even replaced from time to time. The attachments on a partial tug on adjacent teeth and your chewing ability will not be improved. In addition to that, there will be costs for future denture adhesives and cleaners. Your denture will cause you soreness and pain and may lead to a worsened condition as the jawbone deteriorates.
The cost of implants varies depending on the number of implants you need, the condition of your teeth and jawbone, and the type of replacement teeth your dentist builds. Often the cost is not much more than the cost of permanent bridgework and our office has payment plans available like ZIP Money and others.
Why are implants expensive?
The implant process requires three steps: a surgical stage to place the screw in the bone; a restorative work to design the replacement teeth, including in some cases temporary implants or other temporary appliances, before inserting final implant; and finally a laboratory to make the crowns to the dentist's prescription. Precise implant components are ordered specifically for your mouth. Much time and effort go into planning and customising every step to reproduce your missing teeth and preserve or reconstruct your jawbone, gum tissue and teeth. This treatment is designed to last for many years, when properly maintained.
Will my insurance cover my implants?
As dental implants have become the standard of care, more insurance companies and policies are providing some coverage for these services. We have a professional team that will be more than happy to quote your insurance and will process your claim submission as your services are rendered.
For your convenience, we accept all major credit cards, debit cards, cash, EFTPOS, cheque and ZIP Money payments. The later have no-interest short-term and longer terms (up to 24months). It only takes you a moment to apply over the phone or online, and our office will handle the payment processing for you. Please contact our office for more information.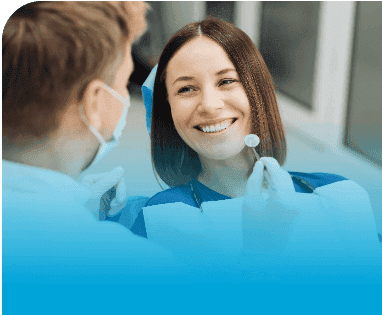 Are You Overdue For A Checkup?
Smile Ville is South Morang's comprehensive dental practice, offering the highest quality professional care in a modern and comfortable setting.
I can smile with complete confidence! I can't now imagine ever being concerned about appearing in photos. It's just been a new lease of life. Thank you. Laura Hughes Patient
I can smile with complete confidence! I can't now imagine ever being concerned about appearing in photos. It's just been a new lease of life. Thank you. Laura Hughes Patient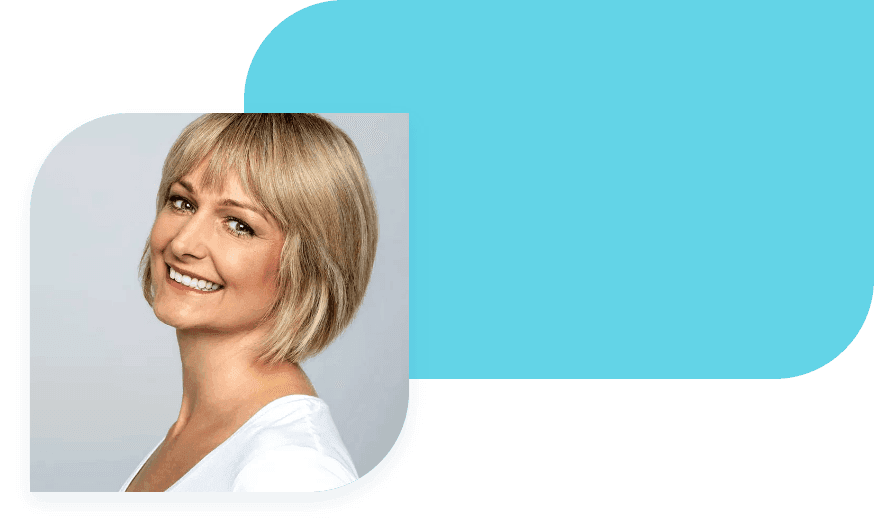 Great experience. Dr. Shreyas is great and keeps you informed throughout the appointment about what they are doing. Monica, the practice manager is also very pleasant to deal with.
Quick and reasonable price. Thanks for Dr.Jessica. She given me a good service and make me feel comfortable to take out my bad tooth. Will be there again.
Monica and the team are so welcoming and compassionate! Honestly best dental experience I have ever had. I would recommend this practice to anyone who is anxious about going to the dentist like I was. They make you feel so comfortable!
Very good service and highly skilled dentist. They go out of their way to make sure patients don't have any pain. They call the next day to make sure we're ok. All in all, excellent service.
I was very happy with the dental work at Smileville! Calvin was really nice and he did a great job with my fillings. I just wanted to also say thank you to Monica for scheduling me in at her earliest availability. Overall, a very satisfactory experience - would highly recommend!!
Simply fantastic. Dr Jessica is friendly, works very efficiently and gives no pain! I had a sizeable filling and she made the tooth look and feel like new. Highly recommended.