In light of the global developments and public impact of the coronavirus (COVID-19), Smile Ville Dental team have temporarily enacted additional protocols and policies to safeguard our patient community and our team of dentists. We appreciate that this is a unique and evolving situation in Victoria and a potentially stressful time for all. We want you to know that we are doing everything we can to support you, your safety and your dental health needs during this challenging times.
We also want people to be able to continue their health care at such an important time without disruption. We can assure you that our practice is accessing the most up-to-date and accurate information daily, from the most reliable sources, including the Australian Government Department of Health, World Health Organisation (WHO) and the Australian Dental Association (ADA).
Please note as a proud health provider we already have the highest levels of hygiene and infection control procedures in place. Please see below for further information.
As directed by global and local public health authorities, we have revised our cleaning protocols of public areas to be even more rigorous. Changes in the practice you may notice include:
Please contact the practice right away if any of the following conditions apply, if:
Sterilisation and Pathogen Control
How We Can Reduce the Spread of Coronavirus Together
Practising common sense caution can help slow the spread of coronavirus. Here are some vital actions you can take, recommended by the WHO.
If you have recently found disinfectants unavailable due to the demand for these products, you can make your own solution at home using 1/3 cup of bleach per 4L of water. Never mix bleach with any other types of cleaners or ammonia. You can also use alcohol solutions at 70% alcohol or higher.
If you have any questions or concerns about coronavirus, the action we are taking, or if you should come in for your dental appointment, we welcome you to call our clinic.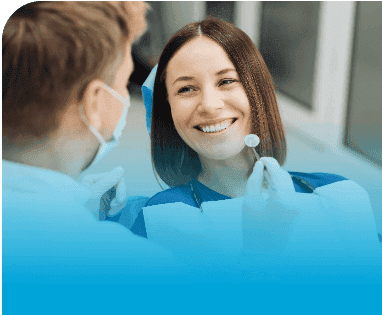 Are You Overdue For A Checkup?
Smile Ville is South Morang's comprehensive dental practice, offering the highest quality professional care in a modern and comfortable setting.
Book An Appointment
Great experience. Dr. Shreyas is great and keeps you informed throughout the appointment about what they are doing. Monica, the practice manager is also very pleasant to deal with.
Quick and reasonable price. Thanks for Dr.Jessica. She given me a good service and make me feel comfortable to take out my bad tooth. Will be there again.
Very good service and highly skilled dentist. They go out of their way to make sure patients don't have any pain. They call the next day to make sure we're ok. All in all, excellent service.
Monica and the team are so welcoming and compassionate! Honestly best dental experience I have ever had. I would recommend this practice to anyone who is anxious about going to the dentist like I was. They make you feel so comfortable!
I was very happy with the dental work at Smileville! Calvin was really nice and he did a great job with my fillings. I just wanted to also say thank you to Monica for scheduling me in at her earliest availability. Overall, a very satisfactory experience - would highly recommend!!
Simply fantastic. Dr Jessica is friendly, works very efficiently and gives no pain! I had a sizeable filling and she made the tooth look and feel like new. Highly recommended.